Your Legalteam
We are on your side.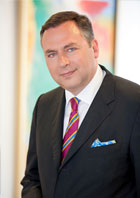 Dr. iur. Peter S. Dickstein
Lawyer, Specialist Lawyer for Insurance Law, Bank merchant
Dr. jur. Peter S. Dickstein has been working as a lawyer since 1990. From the onset, the focus of his work has been on insurance and bank law.
In 1995 he pursued his doctorate in insurance law (in life insurance law) at the Institute of Insurance Law of the University of Hamburg (Prof. Dr. Gerit Winter) and since 2011 he has been qualified as a Certified Specialist in Insurance Law. As a specialist lawyer he must undergo further training of 15 hours every year (cf. the Specialist Lawyers Regulations 'FAO').
Particularly in the field of insurance law specialist knowledge is required to represent clients in the best possible way. In the course of his work and ongoing training, Dr. Dickstein always keeps up to date with the latest judgements and legislation, which is indispensable for the successful handling of each individual case.
Dr. Dickstein is the author of various specialized publications concerning insurance law, including the insurer's right to cut back benefits in the event of gross negligence on part of the policy holder.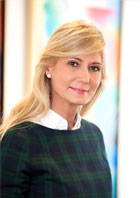 Ines Schamburg-Dickstein
Lawyer, Specialist Lawyer for Tax Law
Having completed the Second State Examination in Law in 1991 in Hamburg, I had taken up a teaching assignment for commercial law at the University of Applied Sciences in Bremen. In 1993 I joined the auditing firm Susat & Partner in Hamburg, now known as RBS RoeverBroennerSusat.
During ten years as a lawyer with Susat & Partner I have supported complex transactions in the fields of corporate, tax, and inheritance law including extensive succession planning. In 2003 I became partner in the law firm Dr. Dickstein Rechtsanwälte. ]